Welcome to the future of wheat breeding.
The BASF Wheat Breeding Station is a demonstration of our commitment to the future of wheat growing in Canada – and all over the world. To get a closer look at the inner workings of this state-of-the-art facility, please watch the following informative video.
BASF Ag Solutions Customer Care
For more information on BASF Wheat Breeding Station in Canada, please contact BASF Ag Solutions Customer Care at 1-877-371-BASF (2273).
Investing in the future of wheat.
It may be one of the earliest cultivated crops on the planet, but it continues to be one of the most important. That's why BASF is committed to investing in the future of wheat growing in Canada. And the world over.
An investment with guaranteed returns: Innovation.
As global demand for high-quality, nutritious food steadily increases, wheat continues to be one of the world's most important crops. With approximately 15% of the world's arable land seeded to wheat, this ancient grain is critical to future generations.
As a leader in seed and trait development as well as crop protection for cereals, BASF is committed to transforming the way wheat is produced to help growers continue feeding the world. One demonstration of that commitment is the development of the new wheat breeding station in Pike Lake, Saskatchewan. One of seven wheat breeding stations in the BASF global network, the Canadian wheat breeding program benefits from collaborative expertise, including advanced breeding technologies, equipment and shared resources like germplasm. It's all designed to help wheat growers overcome their most significant cropping challenges and successfully compete in the global grains market.
BASF Ag Solutions Customer Care
For more information on BASF Wheat Breeding Station in Canada, please contact BASF Ag Solutions Customer Care at 1-877-371-BASF (2273).
A multi-faceted facility.
The BASF Wheat Breeding Station combines multiple aspects of wheat breeding in one centralized location. The 22,000 square foot facility includes an analytical lab, pathology research space, a seed quality laboratory, and over 3000 square feet of plant growth space. There is also an adjoining 480 acres dedicated to both field breeding, trial evaluation, agronomic excellence trials and crop protection research trials.
Our commitment makes a world of difference.
As a long-term leader in the cereals industry, BASF is uniquely positioned to deliver hybrid wheat to the marketplace. Since the seed and trait business committed to investing in wheat in 2009, we've built a global network of germplasm, trait and technology collaborations. Our team of experts is dedicated solely to the development of hybrid wheat seed and is driven by a passion for bringing quality solutions to growers.
Think locally. Invest globally.
The grand opening of the BASF wheat breeding station took place on June 10, 2016 and represents a $24M (CDN) investment into Canadian wheat breeding. "This is a very exciting time for BASF both globally and within Canada. We have always enjoyed an exceptional reputation as a leader in the agricultural industry and we are now at the forefront of wheat hybrid research and development. We have made a long-term commitment to wheat as part of a 10-year plan and over EUR 1.0 billion in hybrid wheat R&D, in addition to investments in partnerships and local and international research consortiums." says Brent Collins, BASF North American Seed Marketing Manager.
2
010
Global commitment to wheat seeds and traits
is established



2
014
The official ground breaking
of Pike Lake Wheat Breeding
Station, SK
First year of field nurseries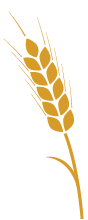 2
016
Grand opening of Pike Lake Wheat Breeding Station
First year of hybrid performance trials



2
018
Seed Production Research Trials commence
Agronomic Excellence
Trials initiated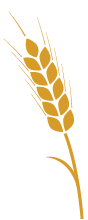 2
019
Wheat Breeding Station expands with the addition
of our plant growth facility
First year of variety registration trials



Innovation and success go hand-in-hand.
If there's one constant in growing, it's that there are no constants. That's why BASF is focused on continually exploring and developing innovative solutions to help our customers stay profitable no matter what new challenges may arise.
A focus on innovation with staying power.
At BASF, we demonstrate our commitment to grower success through ongoing investments in technology, a relentless pursuit of innovation, the highest quality control standards and unparalleled production practices. Every step along the way, our team of dedicated experts continues to push the boundaries of performance to ensure the success and long-term sustainability of Canadian growers.
In keeping with our commitment to sustainability, we're pursuing innovative hybrid wheat technology to increase nutrient efficiency and optimize fertilizer inputs and soil conditions, while finding solutions for unpredictable climatic factors and pressure due to disease and insects. BASF hybrid wheat will help improve yield and quality performance and enhance the livelihoods of farming families and their communities.
BASF Ag Solutions Customer Care
For more information on BASF Wheat Breeding Station in Canada, please contact BASF Ag Solutions Customer Care at 1-877-371-BASF (2273).
World-class performance for Canadians.
Leveraging our expertise in plant genetics and a history of breeding success, the BASF wheat breeding station is dedicated to the research and development of spring wheat hybrids for Western Canada's premium milling and baking classes – Canadian Western Red Spring (CWRS) & Canadian Prairie Spring (CPS). Growers can look forward to enhancing performance with resiliency in tough conditions due to disease, insects or changing weather, while capturing market opportunities and improving profitability. Performance will be demonstrated not only through yield potential and yield stability, but through protein and end-product functionality. BASF recognizes Canada's brand equity with CWRS in global export markets, and its quality attributes are front and centre in our breeding efforts.
The hybrid advantages.
Growers may ask themselves why BASF has decided to pursue hybrid wheat versus the current inbred varieties? Hybrids have had a proven impact in creating more vigorous, high yielding and enhanced crops.
The hybrids are the first generation after the cross-pollination of two genetically diverse parents through a hybridization process, which enables the breeder to stack multiple traits that are resistant to diseases, insects and stress. The hybridization process itself does not involve genetic modification, and BASF has no plans to commercially release genetically modified wheat seed. Both the male and female parental lines are developed and selected for desired agronomic, disease and quality characteristics in addition to key hybrid enabling traits. The performance of parental lines and hybrids developed at both the Pike Lake wheat breeding facility and the Sabin, Minnesota wheat breeding facility are evaluated across Western Canada and the U.S. Northern Plains.
Innovation takes time.
Bringing new genetic technologies to the marketplace is no small feat. Following the approval of our own research and development trials, the high standards of our seed production protocols and the rigorous field trial testing, every wheat hybrid produced by BASF is subject to review by the Prairie Recommending Committee for Wheat, Rye & Triticale (PRCWRT) and approval of the Canadian Food Inspection Agency (CFIA) in regards to its suitability for registration.
Please note BASF plans to bring hybrid wheat seed to the commercial market in Canada by the mid-2020's.
Customized Agronomic Solutions
No two wheat fields are alike. The same goes for the way growers work. That's why BASF offers a range of tools and solutions that cater to your farm's specific needs and goals.
Solutions as diverse as our growers' farms.
In addition to the development of spring wheat hybrids, the BASF Hybrid Wheat Program will also aid in the research and development of agronomic practices, crop protection innovations and digital farming solutions. With best practice recommendations including optimal seeding rates, details on optimizing fertility or the best fungicide application timing, BASF wants to provide their grower partners with the resources to optimize the profitability and performance of their hybrid wheat, as well as maintain the sustainability of their operations.
BASF Ag Solutions Customer Care
For more information on BASF Wheat Breeding Station in Canada, please contact BASF Ag Solutions Customer Care at 1-877-371-BASF (2273).
Crop protection solutions.
Providing high-performing hybrid wheat seed is just the first step of the journey to producing high-performing crops. We're committed to ensuring your hybrid wheat seed thrives from seed to harvest by providing a wide range of premium crop protection products, including seed treatments, herbicides, insecticides and fungicides.
Digital farming solutions.
Our dedication to maximizing grower success isn't limited to our exceptional reputation for innovative crop protection products. The BASF Digital Farming Team is focused on providing a full suite of digital farming tools to help growers make more informed decisions and work more efficiently. That means ensuring you get the proper products correctly applied on the right acres, enhancing the effectiveness of your operation.
For more information on the BASF Wheat Breeding Station in Canada,
please contact BASF Ag Solutions Customer Care at 1-877-371-BASF (2273).